Evaporation System for R & D

This is the vacuum evaporation system which adheres to the vaporized particles onto samples by evaporating metals with heat energy.
SEV-100
The electron gun and the resistance heating are installed as vapor deposition sources.
POINT
Bell Jar Typed Manual evaporation system
Easy substrate setting and shield change
Unique system with two kind of vapor deposition sources
Outer dimension (Main unit)
W1500mm×D500mm×H1550mm
| Vapor deposition sources | Vapor deposition sources | Operation | Combination |
| --- | --- | --- | --- |
| Electron gun | Resistance heating | Manual | × |
Outline and Application
This model is for the experiment purpose with space saving.
Custom made can be possible such as deposition chamber, substrate holder shape and evaporation source.
Feature
【Feature1】Vapor Deposition Source
Vapor Deposition Source has a 2kWTriple electron gun and a resistance heating boat. They can be simultaneously used as well.
Only one source can meet various needs for research and development, although two sources are usually required.
【Feature 2】Organic EL
Organic EL Vapor Deposition is also possible with the resistance heating
method. The shield plate is equipped to prevent from the contamination between the vapor deposition sources.
【Feature 3】Shield Plate Inside Chamber
The shield plate is attached with the inner wall of the chamber as well and it can be easily replaced. The shield cleaning and the re-blast processing are also available. The stock of additional shield is recommended as a spare so that the system can be operated during the maintenance time.
SEV-100 Specification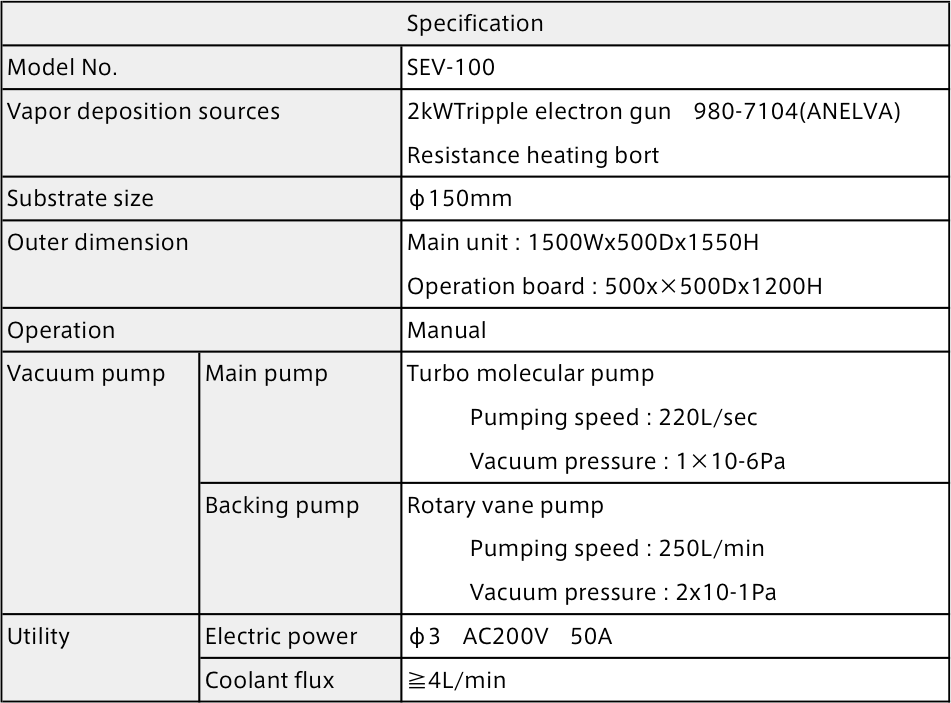 SEV-100 Outer dimension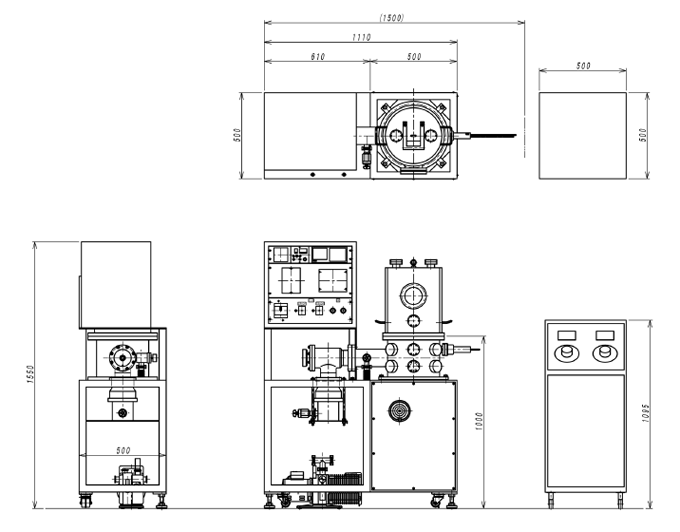 MAINTENANCE
Please contact us for repair and modification of our systems.